IE-NDT Ltd.,Unit C, Heath Farm, Swerford, OX7 4BN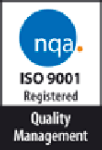 IE-NDT Ltd.
Europes Leading Manufacturer and Supplier of;
IQI's / Image Quality Indicators, Penetrameters,Duplex IQI, Spatial Resolution and Focal Spot Patterns,
Viewing
Radiation Safety
Lead Marker Tapes


Email:
Mailing and shipping address:
IE-NDT Limited
Unit C, Heath Farm
Swerford
Chipping Norton
OXFORD
OX7 4BN
England
Telephone:
International: + 44 + 1608 + 683985
National: 01608 + 683985
Fax:
International: + 44 + 1608 + 683476
National: 01608 + 683476
Airports:
Birmingham International is closest. There are good rail and road connections to us (see below). Alternatively, London Heathrow is approximately 90 minutes by car.
Road:
Our premises are located just off the A361 between Banbury and Chipping Norton. The nearest motorway exit is Junction 11 on the M40. The route to Chipping Norton is well signposted in Banbury.
Rail:
The nearest railway station is Banbury. It is well served by trains from and to Birmingham (many stop at Birmingham International airport), London Marylebone and London Paddington.
IE-NDT Ltd. is a member of the British Institute of Non-Destructive Testing.