IE-NDT Ltd.,Unit C, Heath Farm, Swerford, OX7 4BN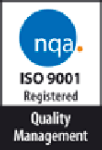 IE-NDT Ltd.
Europes Leading Manufacturer and Supplier of;
IQI's / Image Quality Indicators, Penetrameters,Duplex IQI, Spatial Resolution and Focal Spot Patterns,
Viewing
Radiation Safety
Lead Marker Tapes


Radiation Warning Bleepers
BACK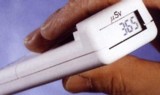 B15 Bleeper
Straightforward audible and visual warning bleeper for use with gamma-rays and X-rays.
Energy range: 50 keV to 1,3 MeV
Response rate: 1 bleep/flash per second at 10 µSv/h with Co-60
Battery: 1 x 9V (6LF22/PP3)
Size: 80 x 50 x 20mm
Weight: 100 g
CAT. NO. 11.10.08
BLEEPER SV
Gives an audible warning of radiation doserate and a continuous display of accumulated dose.
Energy range: 45 keV to 6 MeV
LCD display: up to 999.999µSv
Battery: 2 x 1,5V (LR03/AAA)
Size: 152 x 35 x 23mm
Weight: 80 g (without battery)
CAT. NO. 11.10.05
BLEEPER III
Slim audible warning bleeper for use with X-rays and gamma-rays.
Energy range: 45 keV to 1,2 MeV
Battery: 2 x 1,5V (LR03/AAA)
Size: 148 x 27 x 16mm
Weight: 80 g (with battery)
CAT. NO. 11.10.03