IE-NDT Ltd.,Unit C, Heath Farm, Swerford, OX7 4BN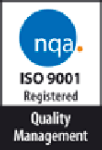 IE-NDT Ltd.
Europes Leading Manufacturer and Supplier of;
IQI's / Image Quality Indicators, Penetrameters,Duplex IQI, Spatial Resolution and Focal Spot Patterns,
Viewing
Radiation Safety
Lead Marker Tapes


KOWOLED BRIGHT-SPOT KL3
Moving hotspot viewer featuring a viewing area of 60 calls 25x25mm, each containing 9 intensity matched LED's.
Full colour touch screen to control view, intensity and moveable hotspot.
Screen evenness of 2%.
3 x variable speed fans.
Auto fade in and out to prevent dazzle.
Sounder and LED warning at high light levels.
Magnetic film holder.
Wireless foor switch.
Film Viewing Area:
100 x 375mm
For 10 by 40cm weld film
Film Density:
5.2D to EN 52280
Intensity:
15,000 Cd/m2 750,000 W/m2 over the whole screes, 1,000,000 Cd/M2 50x50mm moveable spot 2 minutes on 3 minutes off
Luminous Flux:
86,000 Lumen
Power Supply:
230V ac at 5 amps
Power Output:
750 Watts
Size:
570 x 270 x 170mm
Weight:
8.2kgs
BACK