IE-NDT Ltd.,Unit C, Heath Farm, Swerford, OX7 4BN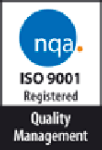 IE-NDT Ltd.
Europes Leading Manufacturer and Supplier of;
IQI's / Image Quality Indicators, Penetrameters,Duplex IQI, Spatial Resolution and Focal Spot Patterns,
Viewing
Radiation Safety
Lead Marker Tapes


This European standard replaces the previous national standards such as NFA 09 - 205 (AFNOR) or BS 3971.
IE-NDT Ltd. manufactures EN 462-2 IQIs in steel as standard and can also manufacture them in aluminium, copper, titanium and inconel to order.


There is a direct correlation between the specified EN models and the previous AFNOR types:

AFNOR Model H3 HA HB HC
EN Model H1 H5 H9 H13


Description. The EN 462-2 IQIs manufactured by IE-NDT Ltd comprise six plaques, measuring 5 x 7mm, 7 x 10mm or 15 x 15mm, which are encapsulated in transparent plastic along with an identification monogram in cast white metal. Each plaque has one or two through-drilled holes whose diameter is the same as the plaque thickness. The IQIs are supplied in a wallet with a Declaration of Conformity.

Quality Assurance. Manufacturing, including inspection, follows a written procedure, which forms part of a Quality Management System registered according to ISO 9001. Each IQI carries a unique serial number. The Declaration of Conformity provides a complete manufacturing history.
The monogram within the IQI identifies the model;
for example, H 13 FE means:
H = Hole type IQI, 13 = Number of the thinnest step, FE= Steel.
EN 462-2 Step / hole Image Quality Indicators / IQIs
BACK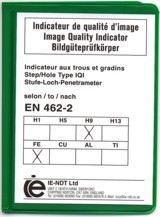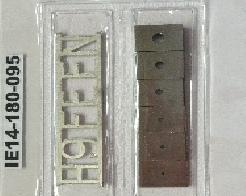 To download a PDF product brochure click HERE.