IE-NDT Ltd.,Unit C, Heath Farm, Swerford, OX7 4BN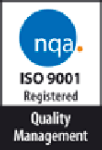 IE-NDT Ltd.
Europes Leading Manufacturer and Supplier of;
IQI's / Image Quality Indicators, Penetrameters,Duplex IQI, Spatial Resolution and Focal Spot Patterns,
Viewing
Radiation Safety
Lead Marker Tapes


BACK
FEDREX PU Splash Proof Processing Units
For installation in mobile darkrooms. The main housing is made of polypropylene and has fittings for a drain to left or right. A mounting bracket is welded along the back and spacers are supplied for screwing the unit to a wall. There are five PVC tanks, each with a clampdown lid. Fittings are made of stainless steel.
FEDREX PU55 splash proof processing unit
Tank volume:
5 x 22,5 litre
Film length:
max. 48cm
Film width:
max. 30cm
Floor area:
1082 x 664mm
Height:
680mm
Weight:
47,5 kg (empty)
CAT. NO. 14.18.01
FEDREX PU105 splash proof processing unit
Tank volume:
5 x 45 litre
Film length:
max. 48cm
Film width:
max. 30cm
Roll films on spirals:
max. 5m long
Floor area:
1615 x 664mm
Height:
680mm
Weight:
60 kg (empty)

CAT. NO. 14.19.01