IE-NDT Ltd.,Unit C, Heath Farm, Swerford, OX7 4BN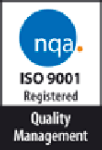 IE-NDT Ltd.
Europes Leading Manufacturer and Supplier of;
IQI's / Image Quality Indicators, Penetrameters,Duplex IQI, Spatial Resolution and Focal Spot Patterns,
Viewing
Radiation Safety
Lead Marker Tapes


BACK
KOWOLUX®7 X-ray Film Viewer
Pipeline radiography accessories
P
KOWOLUX®7
Ultra High Intensity Film Viewer
The distinctive, red KOWOLUX viewers are to be seen in X-ray laboratories and on construction sites all over the world. They conform to European Union Low Voltage and EMC Directives 73/23/CEE and 89/336/CEE and their performance is in accordance with EN 25580. In order to maximise the intensity of light available for examining very dark areas, the KOWOLUX 7 is the only model in the range where uniformity of luminance is disclaimed.

Technical data

Screen area:
5 – 75 Ø mm
Film density to EN 25580:
5D
Luminance:
1.100.000 Cd/m²
Light source:
1 x 650W
Supply required:
230V AC 50Hz
Consumption:
650 VA
Dimensions (L x D x H):
280 x 260 x 180mm
Weight:
5,5 kg


CAT. NO. 15.10.07


® Registered Trade Mark of IE-NDT Ltd
To download a PDF product brochure for the Kowolux 7 click HERE.