IE-NDT Ltd.,Unit C, Heath Farm, Swerford, OX7 4BN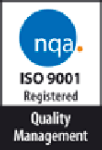 IE-NDT Ltd.
Europes Leading Manufacturer and Supplier of;
IQI's / Image Quality Indicators, Penetrameters,Duplex IQI, Spatial Resolution and Focal Spot Patterns,
Viewing
Radiation Safety
Lead Marker Tapes


BACK
FEDREX Lead numeral tapes
Hard wearing, double-stitched, glass fibre reinforced tapes that are dimensionally accurate: certified to -0,005% and +0%. Supplied with numerals at 10cm intervals and arrows at 5cm intervals. Tapes over 10m long have numerals at 20cm intervals and arrows at 10cm intervals.
Supplied in a bag complete with declaration of conformity. Each tape is identified with a unique serial number.
CAT. NO. 10.20.155
FEDREX Lead Numeral Tapes 2cm spacing
CAT. NO. 10.20.156
Mini marker tapes

Particularly for small bore pipe radiography. Tapes are 9mm wide with radio-opaque markings (using a perforation technique) every 2cm.

Mini Marker Tape, 0,5m long
CAT. NO. 10.20.171

Mini Marker Tape, 1,0m long
CAT. NO. 10.20.172

Mini Marker Tape, 1,5m long
CAT. NO. 10.20.173
Marker tape dispensers
For use with FEDREX lead numeral tapes.
Dispenser up to 6m
CAT. NO. 10.20.1541
Dispenser up to 12m
CAT. NO. 10.20.1542
Dispenser up to 20m
CAT. NO. 10.20.1543