IE-NDT Ltd.,Unit C, Heath Farm, Swerford, OX7 4BN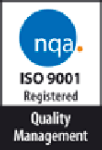 IE-NDT Ltd.
Europes Leading Manufacturer and Supplier of;
IQI's / Image Quality Indicators, Penetrameters,Duplex IQI, Spatial Resolution and Focal Spot Patterns,
Viewing
Radiation Safety
Lead Marker Tapes


Quartz fibre dosimeter
Direct reading, pocket dosimeter.
Energy range:
16 keV to 6 MeV
Measuring range:
0 to 2 mSV
Temperature range:
-20 to + 50ºC
Other ranges available to order.
CAT. NO. 11.14.01
BACK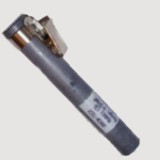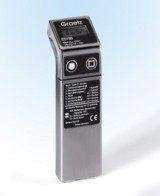 Dosimeter charger
Essential for recharging/rezeroing quartz fibre dosimeters.
Battery:
1 x 1,5V (LR20/D cell)
Size:
102 x 102 x 76mm
Weight:
0,5 kg
CAT. NO. 11.14.02
Electronic dosimeter ED 150
Stores and displays the accumulated dose. Instantaneous doserate display. Dose alarm threshold. Doserate alarm threshold.
Tested by the National Radiological Protection Board.
Dose indication range:
0,1µSv to 10Sv
Doserate indication range:
0,1µSv/h to 1,5Sv/h
Dose alarm thresholds:
4 in the range 1µSv to 10Sv
Dosrate alarm thresholds:
4 in the range 1µSv/h to 1,5Sv/h
Battery:
3 x 1,5V (LR1)
Size:
136 x 40 x 17mm
Weight:
160 g
CAT. NO. 11.12.61